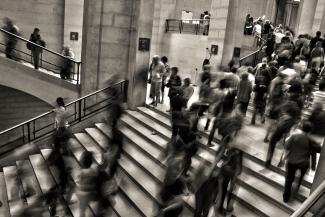 Here we are, nearly halfway through another year.  Your next tax bill is building while your life is pulling you in seemingly endless directions.
Do you have a plan in place?  Any direction at all?
Your finances, and the plan backing them up, are key. 
Bowers Private Wealth Management helps our clients build a proactive plan, with an objective partner on their side who helps them move forward with confidence.
Helping clients to find ways to effectively reduce their taxes is one of my favorite challenges.  Using techniques that may include retirement planning, charitable planning and/or special alternative investment programs, I provide objective guidance to tie it all together.  And no, this is not just for 'rich' people.
If you'd like to put a plan in place, review your current plan, or simply find out if you're missing anything that could help with your next tax bill, please reach out to me. I would be happy to schedule a 30-minute, "no-strings" introductory conversation to see if I might be able to help you keep more of what you work hard to earn.
Bowers Private Wealth Management does not provide legal or tax advice. Please consult your CPA and/or lawyer regarding your specific tax situation.