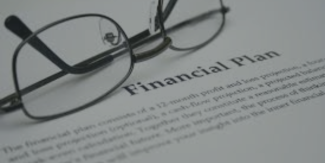 The Power of Time and Planning
I never attempt to make money on the stock market. I buy on the assumption that they could close the market the next day and not reopen it for ten years. –Warren Buffett
When it comes to investing in stocks, it can be very challenging to be as patient as someone like Warren Buffett.  Market environments like 2000-2002 or 2008, can be really tough to handle. 
Having a financial plan can help you to deal effectively difficult environments, and having the ability to actually stick with the plan can help even more but is often the greatest challenge of all.
You've likely heard that investing in the market for the long-term can be beneficial.  After all, throughout history, the overwhelming majority of 5 to 10 year holding periods have been positive.  
But what exactly is the meaning of 'long-term investing'?  10 years?  20 years?  Longer?  There are many different 'definitions' or 'rules of thumb' when it comes to this topic. 
Rather than worrying about what someone else thinks, work with a CFP® to arrive at your own individual version of this. 
Having your own approach and your own plan developed with your CFP®, can really help you to stay patient and stick to your efforts….
Many times this is all easier said than done.  Here are some general tips to help you stay on track…
I advise all of my clients to keep an appropriate amount of cash.  This is highly important to the success of any solid financial plan.  And, not to mention, it can really help you keep your emotions in check when the market moves in a direction that you don't like or an unexpected expense pops up.
Understand what you own, and why you own it.  Do you understand your plan?  Do you know what role or job each holding has as a part of your plan? 
Have a basic game plan already in place before the inevitable nasty market situations occur.  This can be done in a variety of ways both personally and at the asset management level.  For example, if your goal is accumulating assets for a point in the future, be sure that your monthly budget is aligned with the funding of your portfolio.  If you have cash leftover, have it ready to roll if the market is having a bad stretch.
Last of all, don't try to time the market.  Rather, take a step back from the daily/weekly grind and think about your plan.  This can really help you deal with any emotions that come your way when looking at the market through a short term microscope (like a monthly statement, a bad week, etc.)
Want more help? 
Want to get a plan in place or simply have a second opinion on an existing plan? 
Want to have more detail on how to better deal with long-term investing in regard to your own plan?
Feel free to contact me and I'll be glad to help you.
Securities and advisory services offered through The Strategic Financial Alliance, Inc. (SFA), member FINRA, SIPC.  Blaine Bowers is a Registered Representative and an Investment Adviser Representative of SFA which is otherwise unaffiliated with Bowers Private Wealth Management.  Supervising office 678.954.4000.  Research information used in this article was obtained from Broadridge Investor Communication Solutions, Inc.