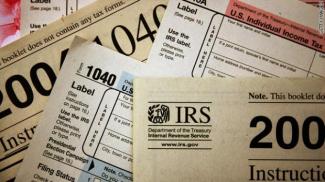 Let's face it, this is not likely your most favorite time of year for one very important reason; taxes.
Fortunately for you though, there is help out there.  I love helping my clients to keep more of what they earn by helping them find ways they may have overlooked to reduce the amount that they 'give' to Washington each year. 
In Beyond the Number$, the monthly newsletter provided by Bowers Private Wealth Management, I typically pass along a variety of tips.  Many of which are centered around what is likely your largest expense…. Federal Income Taxes.
At this point in the year, there still may be a couple of last minute things that you can do to help take a bite out of your 2015 tax bill. 
Moving forward, you can likely have more control over what you are required to pay in taxes in future years by working with Bowers Private Wealth Management. 
Through my planning process, I can help you to have an organized approach to attacking this each and every year.  Additionally, if you are an accredited investor, there are many special programs available to you as a part of the planning process. 
A few things that may apply to you:
You might be able to make a deductible contribution to an IRA and/or to your Health Savings Account (HSA). 
Depending on a number of factors, for the 2015 tax year, you may be eligible to contribute up to $5,500 to a traditional IRA. 
If you're over the age of 50, you might also be able to make an extra contribution to a traditional IRA for $1,000. 
For an existing HSA, you can contribute up to $3,350 for individual coverage, or $6,650 for family coverage.
If you're self-employed, you might also be able to make a contribution to your SEP IRA, or take advantage of the profit-sharing component of your own individual 401(K).
Have questions?  Contact me. 
Want an individualized plan so that you're not chasing everything at the last minute?  Contact me.
You may think I'm crazy, but I sincerely enjoy helping people out with these things!
Securities and advisory services offered through The Strategic Financial Alliance, Inc. (SFA), member FINRA, SIPC.  Blaine Bowers is a Registered Representative and an Investment Adviser Representative of SFA which is otherwise unaffiliated with Bowers Private Wealth Management.  Supervising office 678.954.4000.  Research information used in this article was obtained from Broadridge Investor Communication Solutions, Inc.